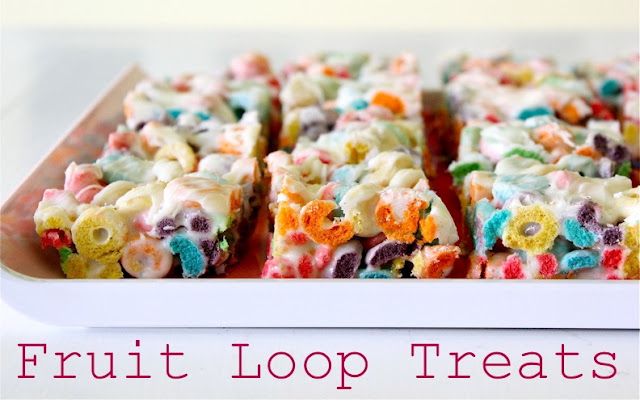 Who loves fruit loops? You can take these sugar treats with you all day so no need for a bowl and milk anymore!

You will need
1/4 cup of butter
1 pack of small marshmallows (or about 6 cups)
8 cups of Fruit loops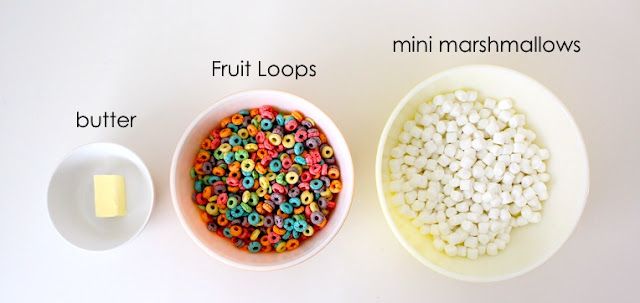 Method
1. Microwave the marshmallows and butter together in a large bowl for 2 minutes. When melted stir together.
2. Pour in the Fruit Loops and mix!
3. Spread the mixture in a tray lined with baking paper that has been sprayed with non-stick spray or butter.
4. Lastly, pop it in the fridge to set. When its set, cut in squares and serve!