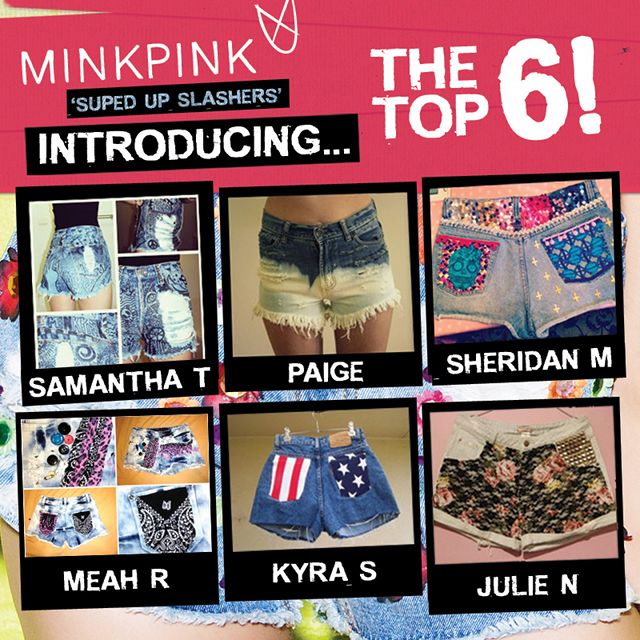 Our top 6 'Suped Up Slashers' as voted by our MINKPINK Facebook fans have been announced!
Now it's up to the MINKPINK team to decided the winner based on creativity.
What do you think of the finalists?


The winner will be announced on Friday but in the meantime here's some more RAD entries!
Lots of our favourite bloggers got their DIY out and got involved too!