We know that not everyone has time to sew a million-billion sequins onto your 'Suped Up Slashers'.
Which is why we've done this "lazy girl's guide" to sequins!
What you'll need:
1x Slashers
Needle and Thread OR glue gun
Scissors
"Sequin Elastic"
Extra glitter or beads for fun!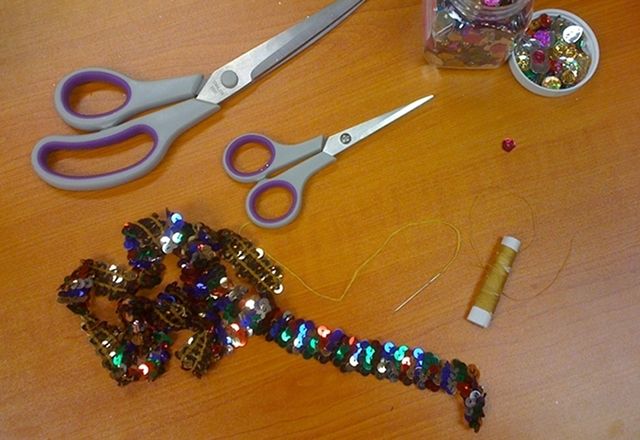 "Sequin Elastic" is the key! You can pick this up from any good fabric/sew supplies store. If you're lucky you'll have lots of different colours to choose from too!
If you're not a big sewer, get that glue gun fired up instead!
First measure how much you need to fill your desired space. Then just cut the sequin elastic to length and sew! You may need to spiral the elastic in a circle pattern to fill the space.
We can't resist glitter! Get creative with some glitter or extra beads to make your design stand out!
We filled one back pocket and the opposite front pocket with sequins but let your mind run wild and get crazy with sequins!
Good luck dolls and have fun!
x