As soon as we laid eyes on the rainbow cake with sour-strap-rainbows on top we had major cravings.
After posting the photo on our Facebook (
here
) we knew we had to make our own so we could share the recipe! We chose to make cupcakes so it was easier to share the love around the MP office!
It's super simple and we are going to take you step-by-step!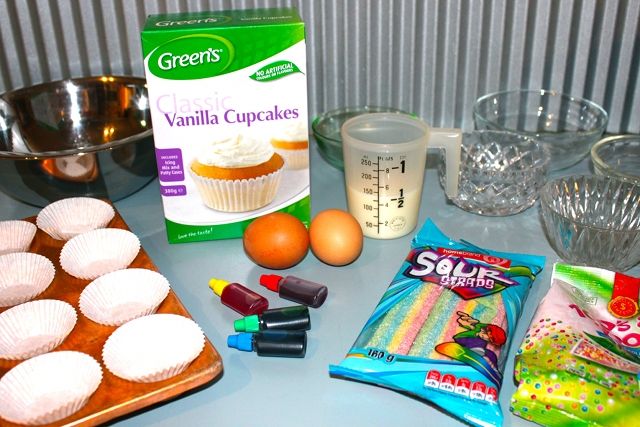 What you will need:
Any vanilla/white cake mix + suggested ingredients on the pack
Sour Straps
100s & 1000s
Food colouring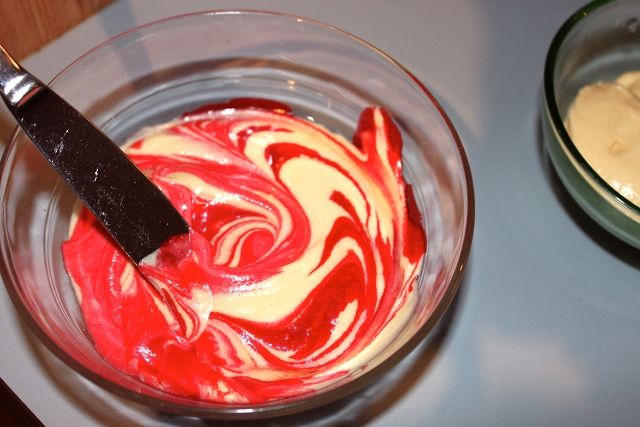 Mix your cake batter as suggested on the box except only mix batter for 1 min and 30s as you will be mixing again with the colour! Separate batter and mix into a number of bowls to add some colour!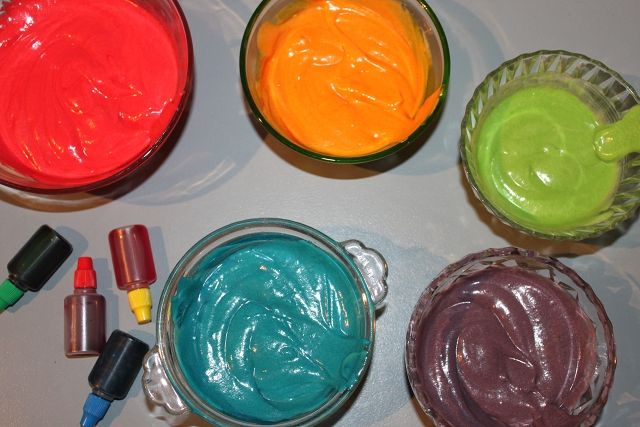 Using normal food colouring to make an intense coloured batter works best with cupcakes! Larger cakes may be a bit more on the pastel side.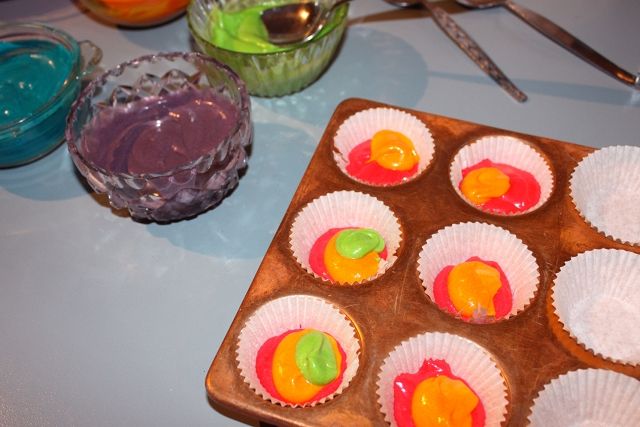 Layer your batter in the cupcake papers colour by colour! No need to mix or marble the batter just dollop each colour on top of each other and they will work themselves out!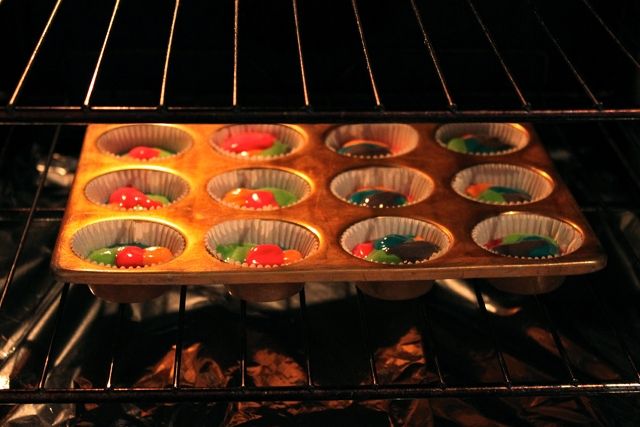 Pop those babies in the oven!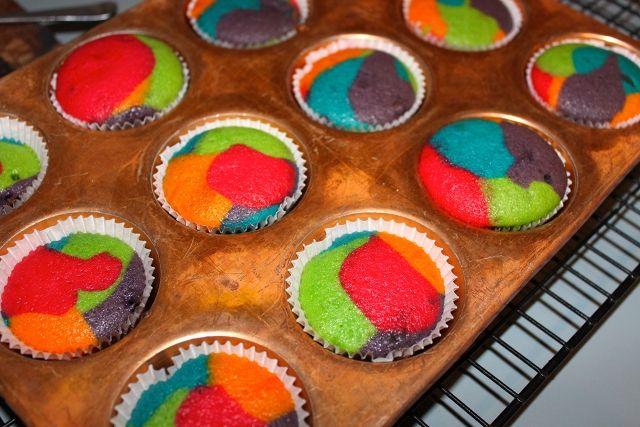 Check out these crazy kids here! Colour-blocking to the max with these cupcakes!
They may look crazy on top but inside the batter has morphed into eye-popping magic...drool.
Next separate your icing (1/3 for clouds & 2/3 for sky) and add blue food colouring to 2/3.
Ice cupcakes on top with the blue icing.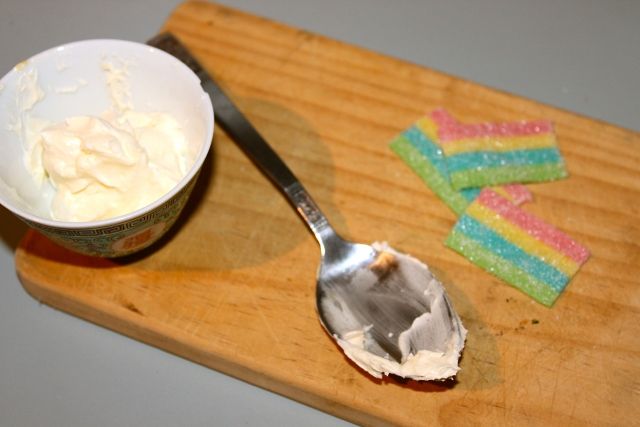 We call this the cloud station!
Cut up your sour straps and add clouds (little bit of white icing) on either side of the rainbow to hold it in place on your cupcake.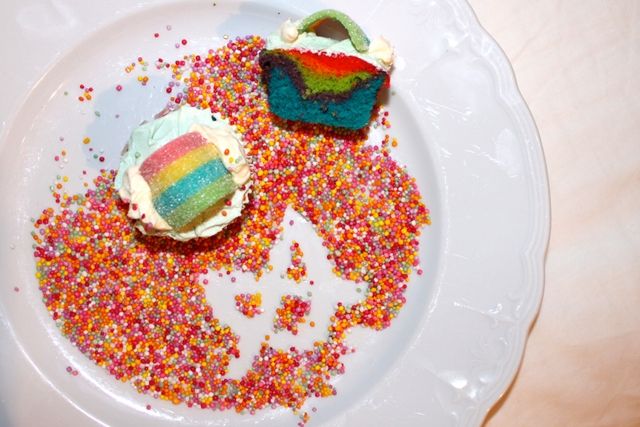 Get the sprinkles on there and...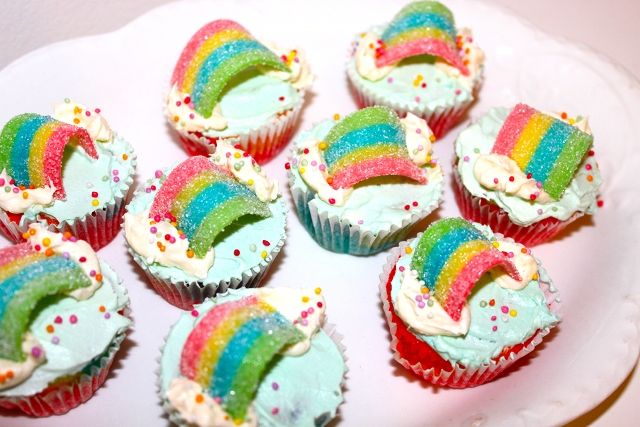 Do you love?